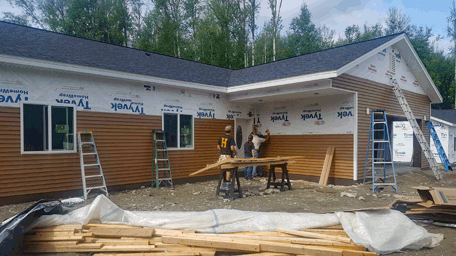 About the Program
The state of Alaska is known for its cool summers and frigid winters. It's also the home of Alaska Community Development Corporation (CDC), a nonprofit organization dedicated to ensuring decent and energy-efficient housing for low to moderate-income residents. The organization focuses on energy conservation, weatherization, retrofitting, rehabilitation, construction, and financing. One of the ways it assists income-eligible residents is through its Mutual Self-Help Housing program. Families build their own homes with design plans that are energy-efficient and will increase savings. Since it began the program in 2001, participating families have built 77 energy-efficient homes that meet Alaska's most stringent energy efficiency standards, according to Patrick Shiflea, executive director of the Alaska CDC.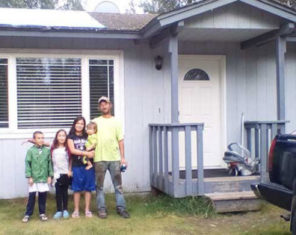 The Construction Process
Recently, cohorts have started building super-insulated homes, based on building plans from the previous group. In Alaska, with its notoriously long and fierce winters—it can stay below zero degrees for weeks – construction is no easy feat. The families participating in the program are dedicated, sometimes shoveling snow first to allow a path to get to the work area. They try to find ways to work around the weather.
"The best way to get around home construction work in the winter is to start construction in the spring," Shiflea explained. "That is, however, not always possible because of the timing of getting all the program applicants eligible and also the timing of all funding sources. Winter construction is often possible if we can get the foundations in before freeze-up. We are not able to be as efficient with construction in the winter but can work when the weather does allow it and can usually be productive once we get the homes framed up."
"They really stretch themselves to build beautiful energy efficient homes," says Angela Sisco of RCAC, the organization that assists grantees in the western United States to successfully complete single-family housing financed through the program.
To learn more the self-help program at Alaska Community Development Corporation, visit https://selfhelphousingspotlight.org/alaska-cdc/.