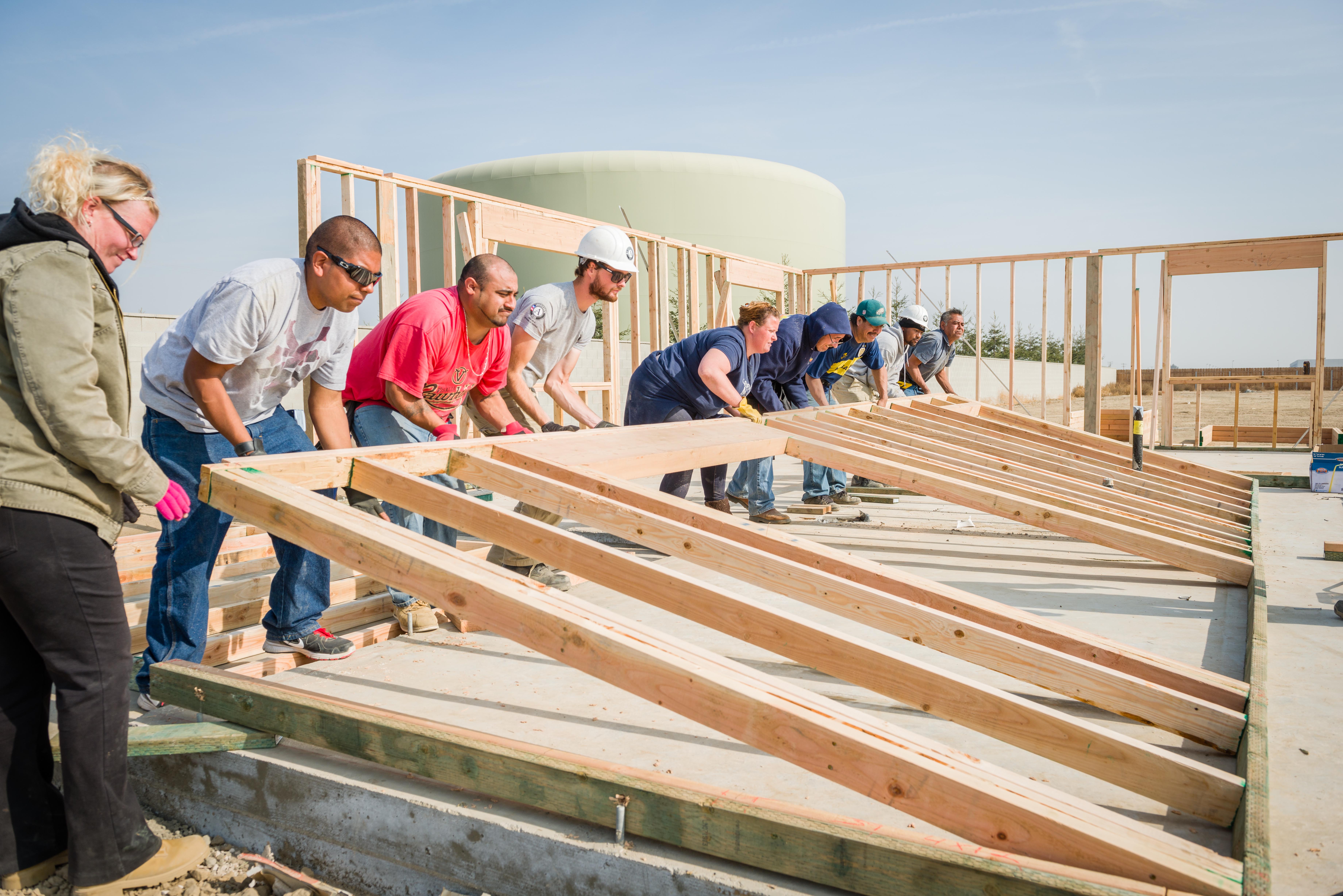 Construct Your Dream Home
The Mutual Self-Help Housing Program offers an exciting opportunity to construct your very own home. By collaborating with other families, you'll construct your own home and acquire valuable construction skills along the way. Don't worry if you lack construction experience. A dedicated construction supervisor will be there to guide you through every step of the process. This hands-on approach can save you up to $20,000, and the best part is that you won't have to make any payments during the construction phase.
Design Your Perfect Home
You'll have the freedom to choose your preferred house lot and collaborate with other families in your area to build each other's homes. From selecting the colors of your siding, roofing, paint, carpet, and flooring to picking out the cabinets, you'll have the opportunity to create a truly unique and personalized home that reflects your tastes and preferences.
Master the Art of Homebuilding
No prior construction experience? No problem! Our comprehensive training program will equip you with all the knowledge and skills necessary. While some tasks will be handled by professionals, you and your group will tackle the rest. As you build your new home, you'll also gain valuable budgeting, construction, maintenance, and home repair skills.
Unbeatable Advantages of the Self-Help Housing Program
No Down Payment, with Closing Costs rolled into your loan
Mortgage Payment based on your family's income
Potential for lower payments compared to renting
Very low interest rates
Assistance with any credit issues you may have
Energy-efficient homes
A Brand New Home for your Family!
Many working families have built their own homes and you can too!