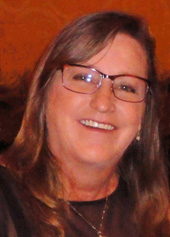 It was 1994 when Eileen Burke picked up a flyer about a new program promoting the United States Department of Agriculture (USDA) Self-Help Housing program, which claimed to offer "no money down and affordable mortgage payments to income-eligible homebuyers". Having never heard of this program before, she was hesitant, but ready to make a life change. She brought the flyer to her coworker and together they learned they must do 65% of the labor in building their homes, but that they would receive training and supervision from a construction supervisor. They wouldn't be alone either, they would join a group of other families and build eachother's homes together. This is what Self-Help Housing is all about.
Overcoming Homelessness
They applied, were successfully enrolled, and worked hard during nights and weekends to meet the minimum required hours of sweat-equity. With the newly established organization, Homes for Hillsborough and later renamed Florida Home Partnership (FHP), working through its growing pains of staff turnover, weather delays, meeting government audit visits, and other challenges, it was nearly 4 years later when Eileen finally became a homeowner. Due to an unforgiving landlord, Ms. Burke and her children found themselves temporarily homeless towards the end of their journey. Thanks to the graces of a near-by church, the family was able to reside for 3 and a half months in the fellowship hall as they worked toward the completion of their new home. To her surprise, she and her co-worker picked out lots next to each other and became next-door neighbors. Eileen and her group finished building and moved in to their new homes in the Homes for Ruskin community, moved in and became next-door neighbors in the Homes for Ruskin community. As a proud new homeowner, Burke became an active member of the community's homeowners' association (HOA) and served as its president. She was recently re-elected to serve the HOA's president once again in 2016.
Making A Career Out Of It
Eileen became passionate about construction, and Earl Pfeiffer, executive director of FHP, invited her to serve on the Board of Directors in September 27, 2000. Burke went on to become FHP's new Family Construction Coordinator and helped many other families through the same Self-Help Housing program she had completed. Being a single parent, she has been an inspiration since more than 50% of the self-help participants were single parents or female. Today, she has so many more responsibilities at FHP, including overseeing home warranties and the "Build On Your Lot" program, maintaining multiple apartment buildings, coordinating home remodeling and rehabilitation projects, and assisting with submitting applications for grant funding. She's also earned the Florida Green Building Coalition (FGBC) Certifying Agent and FGBC Green Professional designations, making sure FHP homes incorporate green building and energy efficient technology into their construction practices. She went on to earn the State of Florida residential contractor's license in May 2016 and became a member of Florida Green Building Coalition and proved that a person can change their lives if they stay determined enough.
If you are interested in the Self-Help Housing program, please Find A Program Near You.