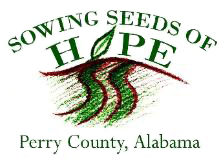 The center of our daily lives. It's the place for family and friends. It's where we are safe from the worries of the world. Home is where we relax in comfort. A place to call home is what most of us wish for and work towards, but for many it is simply a dream.
In rural America, many still wait for the opportunity to make a home for themselves. Mutual self-help housing has provided that opportunity for more than 25,000 rural low- and very-low-income people. Putting a roof over the heads of those who need shelter, building financial equity for individuals and families, and creating homes and communities that are bound together by their common effort is what this program is all about.
In Sowing Seeds of Hope's Mutual Self-Help Housing program, a group of 8 to 12 families and individuals work together under the guidance of a construction supervisor hired be a nonprofit housing developer (self-help grantee).
These groups perform at least 65 percent of the construction work. By working together for 8 to 10 months, they complete all of their homes simultaneously; no one moves in until all the homes within the group are completed.
Recent News about Sowing Seeds of Hope