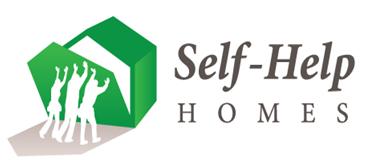 Mission Statement
The mission of Self-Help Homes is to provide quality affordable housing opportunities to individuals and families living in Central Utah.
Background and History
Self-Help Homes was initially created as a non-profit arm for the Housing Authority of Utah County (HAUC) to address affordable housing issues in rural Summit, Utah and Wasatch Counties. Self-Help Homes incorporated with the state of Utah in November 1998, and soon thereafter went out on its own as it was designated by Housing and Urban Development (HUD) as a Community Housing Development Organization (CHDO). Self-Help Homes is a United Way organization and has partnered with multiple non-profit and local, state and federal governments organizations, such as the Housing Assistance Council in Washington DC, Provo City, Utah and Wasatch Counties, the State of Utah, HUD and USDA – Rural Development to complete affordable housing projects.
Self-Help Housing
Building a home is both a challenging and exciting experience. Building a home with Self-Help Homes will give you the opportunity to not only build your home but to be a part of a group where you come to know your neighbors as you help them build their homes.
We use the Mutual Self-Help Housing model to assist you in constructing your home and the homes of five to twelve individual and families in your group. Everyone in the group will help construct one another's homes under the general supervision of a Self-Help Homes construction superintendent. No one will move into their home until all of the homes in the group are complete.
We have over twenty house plans to choose from with a number of different choices in colors and materials. We also build in several different communities and have an inventory of available lots on which to build. You can shop around for lots and plan options by clicking on Find a location and House Plans. You can also check out some completed projects around the valley by clicking on the completed projects link. Afterwards, you can make an appointment with one of our staff to go over your choices at Self-Help Homes office.
Historical Data
Year Began
2000
Total Homes Built
399
Area Served
Utah, Washington, Iron, Beaver, Wasatch & Tooele
Milestones
In August 2000, Self-Help Homes received its first funding by the United States Department of Agriculture-Rural Development to build 20 homes through its Mutual Self-Help Housing program.
In 2001, Self-Help Homes became a member organization of the United Way.
In January 2003, Self-Help Homes expanded its service area to all of Central Utah because of the lack of affordable housing and to bring the self-help housing program to urban areas.
In January 2005, Self-Help Homes moved to its new office in Provo, Utah.
In April 2007, Self-Help Homes completed its 100th home constructed in Utah County.
In July 2007, Self-Help Homes completed it first Urban Self-Help Housing project in Provo/Orem.
In May 2010, Self-Help Homes completed its 213th home constructed in Utah County.
In June 2010, Self-Help Homes opened up the Mutual Self-Help Housing program in Wasatch County with its first homes starting in Heber City.
In August 2012, Self-Help Homes begins marketing under the Self-Help Homes brand and logo.
In August 2012, Self-Help Homes surpassed 300 homes started with the Self-Help Homes program.
In August 2013, Self-Help Homes opened the Mutual Self-Help Housing program for the first time in Elk Ridge City.
---
Photos of Self-Help Homes Projects
---
News About Self-Help Homes
USDA Rural Housing Administration tours Elk Ridhe homes
---
Videos About Self-Help Homes
---