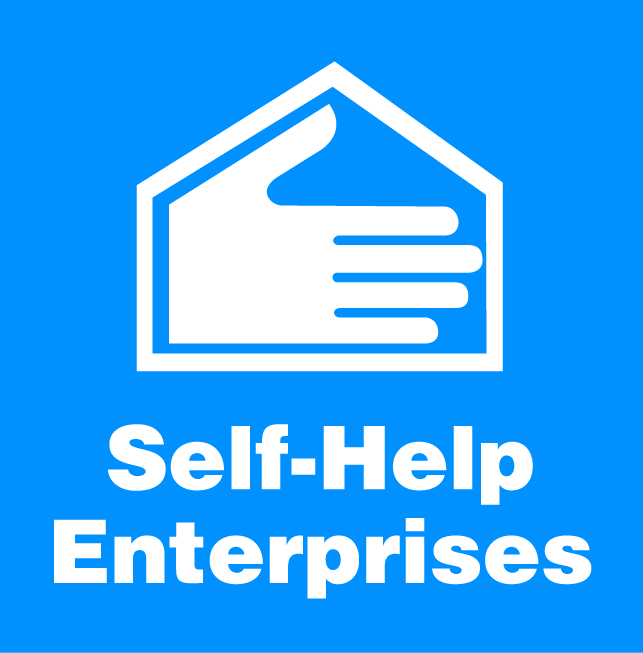 MISSION
Working together with low-income families to build and sustain healthy homes and communities.
SELF-HELP HOUSING PROGRAM
Self-Help Enterprises can make the dream of becoming a homeowner a reality for low-income families in the San Joaquin Valley. Through our self-help housing program, eight to twelve families are grouped together and agree to help one another build their houses with skilled onsite supervision and guidance of Self-Help Enterprises construction staff.
The homes are built under the mutual self-help housing method of construction where each family is required to contribute a minimum of 40 hours a week working on all the homes for a period of 9 to 12 months. Family hours can be provided by the owners-to-be, any household member 16 years of age or older and approved helpers. Together, families pour foundations, frame homes, install electrical wiring, hang doors and windows and even lay tile and paint.
These labor hours, or "sweat equity", are used as the down payment on their new home, reducing costs for a new home they could otherwise not afford. Self-Help Enterprises also assists each applicant with securing the loans needed to build their home. Special financing from the U.S. Department of Agriculture and the State of California makes these homes affordable.
Participants choose from three and four bedroom floor plans, which include a dishwasher and range, two car garages, landscaped front yard, and energy-efficient features.
What makes the program so successful is that the participating families not only work on their own home, but everyone works on every house in the building group and no one moves in until all houses are completed, creating a community bond.
Self-Help Enterprises does more than work with families to build a new, safe place to call home. Families are witnesses to the results of hard work and personal investment. Their homes stand as living proof that they and their children can shape their own futures.
Main Qualifications
Good credit status (no credit may be acceptable)
Stable income from employment and other sources of income
Income that does not exceed eligibility guidelines
Ability and willingness to meet the labor requirement
Main applicant must be a permanent resident or U.S. citizen
HISTORY
Self-Help Enterprises has grown from a group of visionaries who in 1964 helped three low-income families build their own homes in Goshen, CA to a nationally recognized community development organization serving the eight counties in the San Joaquin Valley – Fresno County, Kern County, Kings County, Madera County, Mariposa County, Merced County Stanislaus County and Tulare County.
It is our philosophy to work with, rather than for, families in pursuing their goals. The concept of "self-help" is based on the conviction that, given the proper tools, individuals can and will do what is necessary to improve their living conditions. This concept is not just a philosophy for homeownership but, is a driving force in all aspects of the organization.
In the last 50 years, has helped more than 6,000 families build their own homes, rehabilitated over 6,000 unsafe homes, developed over 1,300 units of affordable rental housing and has provided technical assistance for reliable access to safe drinking water and sanitary sewer infrastructures to more than 160 small communities.
Self-Help Enterprises' commitment to providing resources and training for individuals builds capacity of highly effective leaders in communities that also promote collaborative solutions for improving communities. These combined efforts have touched the lives of over 50,000 families, providing security and stability for families and building strong, healthy and sustainable communities.
---
Historical Data
Year Began
1965
Total Homes Built
6,434
Area Served
8 Counties of the Central San Joaquin Valley
---
Videos
Working Together
6,000 Homes
---
Photos
---
News
Self-Help Enterprises and USDA celebrates Home Ownership Month in Parksdale
From Student Loan Debt to HomeOwnership Dreams
The Baeza family looks forward to their new home!
The Gateway Program Helps Small Planada Business Owner with Homeownership Readiness
American Dream Achieved
Homeowners Move In
Self-Help Enterprises Completes Reedley Project
Self-Help Enterprises Helps 11 Families Build Homes for the Holidays
---