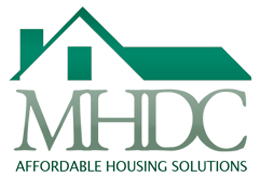 Milford Housing Development Corporation (MHDC) is a value-driven, nonprofit, affordable housing developer, providing services throughout Delaware. Our mission is to provide decent, safe, affordable housing solutions to people of modest means.
MHDC was founded in 1977 by a group of concerned local citizens who saw a need for housing in the community and took action to remedy the situation. Their efforts resulted in MHDC proudly becoming Delaware's leading nonprofit provider of affordable housing.
Utilizing a comprehensive approach, we offer a continuum of affordable housing services. These include transitional housing, rental housing, self-help housing, home repairs and rehabilitation, financial fitness, property management, preservation, construction-based job training, single-family new construction, and engineering and site design.
We are known for our open-minded approach, commitment to quality, and a caring, sound passion for clients and staff alike. At MHDC, we pride ourselves in being a one-stop shop for our clients and meeting their needs in the most effective and efficient manner.
---
Historical Data
Year Began
1977
Total Homes Built
227
Area Served
New Castle, Kent and Sussex County
---
Videos of MHDC's Mutual Self-Help Housing Program
Raising Walls & Pride
Opportunity for Growth
---
Recent News about MHDC
---
Photos