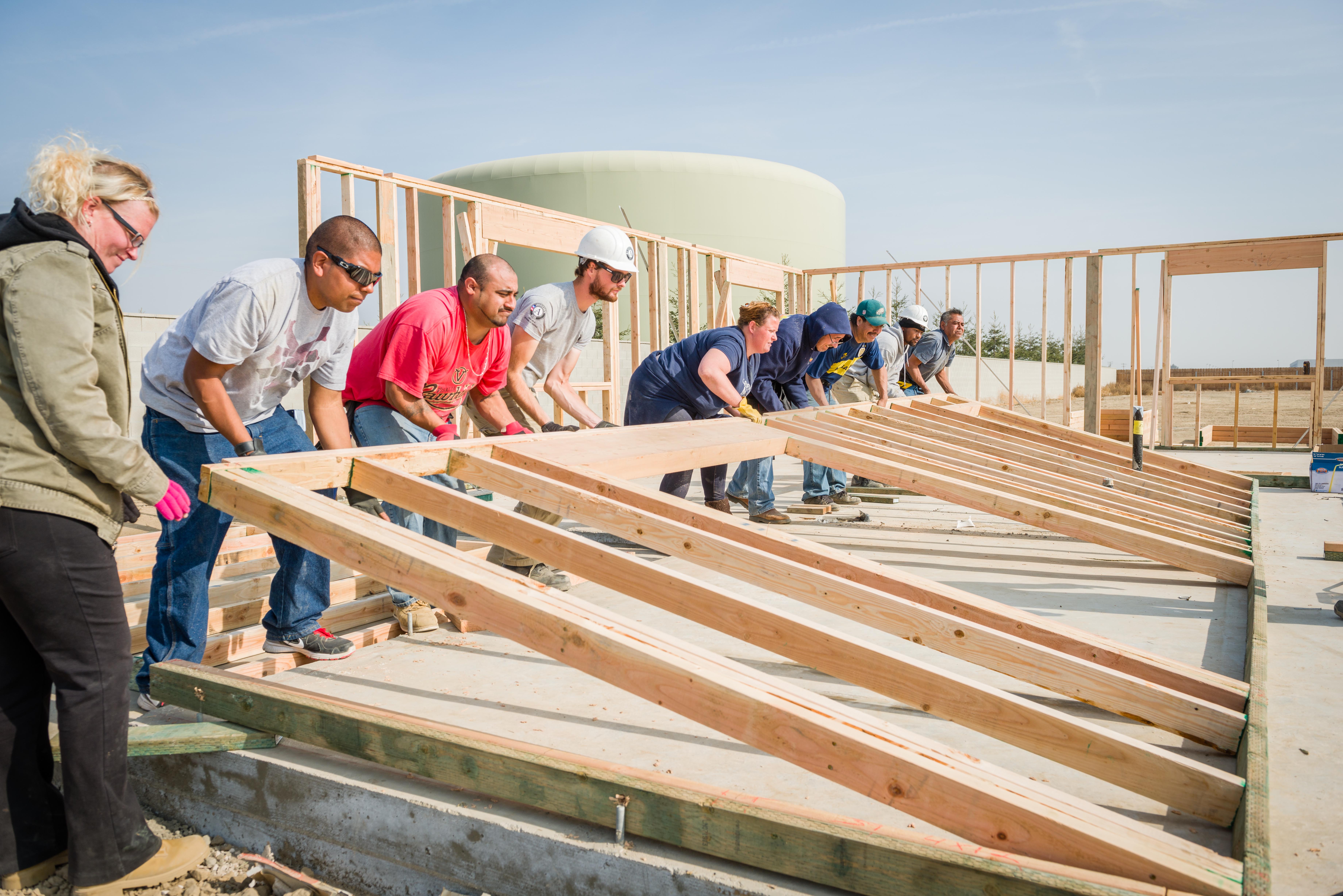 The Mutual Self-Help Housing Program gives you the opportunity to build your own house. Working together with other families, you will learn valuable construction skills as you build your own house. No construction experience is required because our construction supervisor will guide you every step of the way. The months that you spend building your home can save you as much as $20,000, and there's never a payment to make during construction.
Design Your Own House
You will choose your house lot and work with other families in the same area to build one other's homes. You will choose the colors of your siding, roofing, paint, carpet, flooring, and cabinets. Your house will be uniquely yours!
Learn How To Build A House
No construction experience needed! We will teach you everything you need to know. Some tasks will be completed by professionals, but everything else is up to you and the other members of your group. In addition to your new home, you will be gaining valuable skills in budgeting, construction, maintenance and home repair.
Benefits of the Self-Help Housing Program
No Down Payment and Closing Costs are rolled into your loan
Your mortgage payment will be based on your family's income
Your payment could be lower than what you pay for rent
Very low interest rates
We will help you with any credit issues that you may have
Energy Star Homes
A Brand New Home for your Family!
Many working families have built their own homes and you can too!